The Tourism delegation, in its commitment to cinematographic tourism, will make the Sagunto destination known to a potential audience of 200 million people.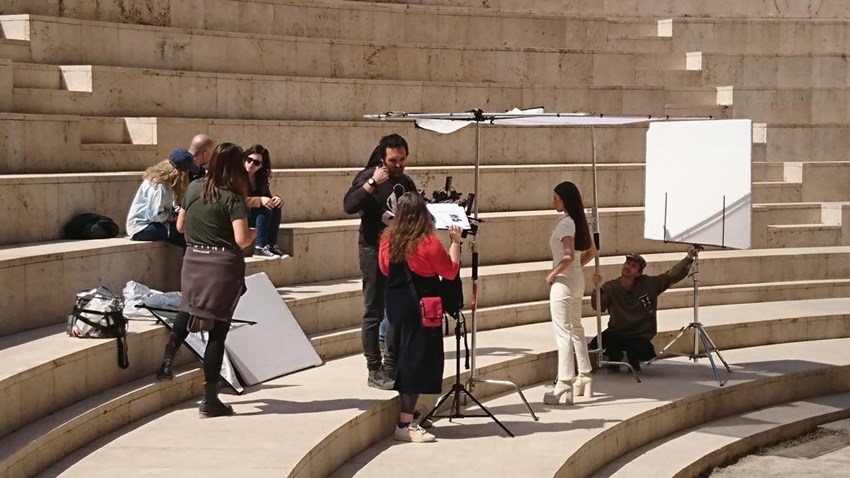 Last April, the British television BBC contacted the Sagunto Film Office to record the postcard prior to the performance of the Spanish representative in Eurovision, Blanca Paloma.
The Eurovision production company was looking for a Roman theatre, and Sagunto prevailed over other candidacies thanks to the quick management of the permits and the coordination of the Sagunto City Council with the Ministry and the direction of the Museu Arqueológic, to remove some elements of the works that were being performing in the theater.
After the making of of the recording was made public on the BBC's social networks, we have seen the Spanish singer enjoying herself with the film crew in this unique setting that is the Roman theater of Sagunto.
«The world is Blanca Paloma's stage! What a setting for a #Eurovision2023» , With these words of admiration, the BBC defines its experience filming the presentation postcard of Elche singer Blanca Paloma, prior to her performance at the Eurovision Song Contest, which will take place Saturday, May 14.